Best home improvement loans for the year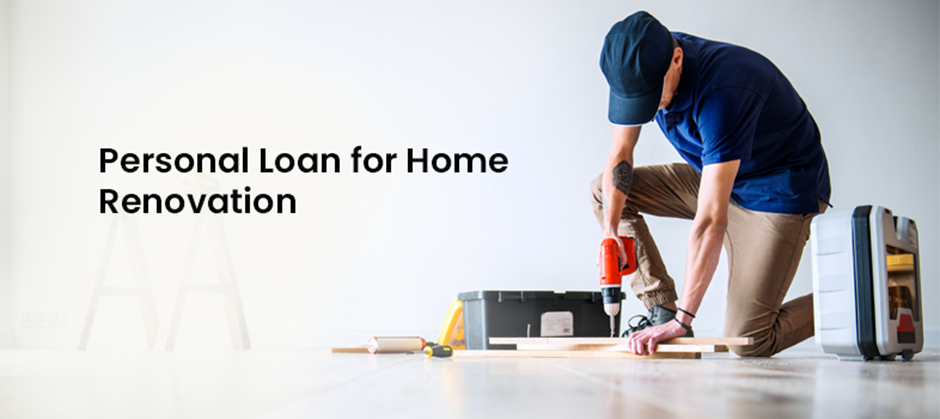 In the aftermath of the COVID-19 pandemic, the housing sector witnessed a boom accelerated by government support, positive consumer sentiment and affordable financing. As more people are buying and constructing new homes, others are making repairs and renovations to their current dwellings.
With a house renovation loan, people can improve their quality of life and their net worth and their home's resale value. These are secured loans taken against a house as a mortgage for repairs, renovations, remodelling, etc.
Features of a house renovation loan
These loans can cover the cost of extending a room, painting, constructing a new balcony, re-flooring, re-tiling, plumbing work, etc.
House renovation loans generally carry the same interest rates as personal loans.
Most financial institutions offer anywhere from 70% to 90% of the renovation expenses as a loan.
The tenor of these loans can last from 24 to 60 months, depending on your age and the lending institution.
With some NBFCs, you can get super-fast approval within a few minutes.
These loans have minimal documentation requirements.
Most leading providers offer a balance transfer facility for these loans.
Borrowers have to pay a certain processing fee and GST on loan processing.
Borrowers can claim tax deductions against interest paid on these loans under Section 24 (b).
Eligibility criteria for home improvement loans
The eligibility criteria for these loans are mainly similar to that of home loans. Given are some of the standard eligibility criteria for most financial institutions-
Age: Must be between 20 and 60 years. The upper limit is usually capped at retirement age.
Occupation: Applicants can be either salaried or self-employed. Salaried individuals should be employed at MNC, a public or private company.
Salary: Salaried individuals must draw a salary depending on their city of residence.
Nationality: Must be a residing Indian citizen.
Credit score: Applicants must have a CIBIL score of at least 750.
Documents required
Given are some of the common documents required by most financial institutions for a house renovation loan-
Identity proof: Aadhaar card, voter ID card, PAN card, driving licence, etc.
Proof of residence: Copy of utility bills (electricity bill/telephone bill/water bill), valid passport, Aadhaar card, voter ID card, property tax receipt, etc.
Income proof for salaried applicants: Latest IT returns, salary slips for last three months, bank account statements for last six months
Income proof for self-employed applicants: Balance sheet, profit and loss account statements, IT returns, computation of income for three previous years, etc.
Other documents: Original title deeds, proof of no encumbrances, etc.
Personal loans for home improvement
People can also get an unsecured personal loan for home renovation if they prefer financing with no end-use restriction. They can use this amount for home renovation or even personal requirements.
If you are an employee at a reputable company, you can expect to get an instant personal loan for salaried applicants at more affordable rates. Financial institutions also offer personal loan app to provide quick and hassle-free access to financing. Moreover, with no requirement for collateral or security, the documents required while applying for a personal loan are minimal.
Factors to consider before applying for a home renovation loan
The loan amount: Before applying for a loan, you should conduct an in-depth study by reaching out to different vendors and estimating all costs. If you plan your home renovation with the help of an expert, you can get funds for most of your required expenses.
Interest rates offered: Most financial institutions charge the same interest rate on loans, such as personal loans. However, depending on your credit score and repayment capacity, you may be able to get lesser interest rates.
Other charges: Besides interest rates, NBFCs charge a certain percentage of the loan amount as processing fees. In addition, borrowers need to pay applicable goods and services tax (GST) on their loan.
Eligibility criteria: Every financial institution has its own requirements for its loans. You can use an eligibility calculator to compare the loan amount approved by different NBFCs.
Some financial institutions also provide pre-approved offers to make the loan approval process quicker. They offer this facility for various loan products like personal loans, business loans, etc. You can check your pre-approved offer by providing your contact information.
With a house renovation loan, homeowners can increase the longevity of their houses and improve their living comfort. However, before picking the best home improvement loan, one needs to look at the above factors.